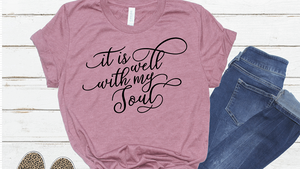 About Us
At Mustard Seed and Me we are a small business located in Parkville, Missouri that started out as a dream and we have worked everyday to make that dream a reality .We focus on making fashionable, quality and inspirational apparel, as well as custom tumblers, cups and so much more.
Mustard Seed and Me was created through a desire to spread the Word of God, Faith and Love by standing out from the crowd and wearing your faith!
If you have faith like a grain of mustard seed, you can say to this mountain, 'Move from here to there,' and it will move. Nothing will be impossible for you.
Mathew 17:20